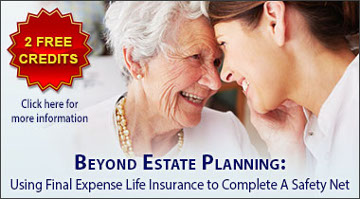 Oliver's makes Continuing Education easy by offering:


Accredited courses;


Courses from 2 credit hours to 20 credit hours;


New courses continually added;


An online delivery option to save you time and money.
---
Oliver's CE COURSES AVAILABLE ONLINE:
COURSE CERTIFICATE
---
Each course has an exam; this is proof of your completion of course studies. The pass mark is 60%.

You will get access to the exam online and when you have passed, you will be able to print your certificate.

REQUIREMENTS TO MAINTAIN RECORDS
---
Alberta
The Alberta Insurance Council is implementing a mandatory on-line renewal system which will begin with the Life and Accident and Sickness Agent renewals in December of 2008. The General Agent and Insurance Adjusters will commence with their renewals in 2009. Your certificate(s) may be renewed online at the AIC Website www.abcouncil.ab.ca. However, to use this service you must have a User ID and Password with your license renewal application. Agents and adjusters will not be permitted to renew their certificate unless sufficient CE credits have been entered online.
BC
Agents are required to keep their continuing education certificate for five years from the renewal date the course is completed. Random audits are conducted. If the agent does not have the supporting documentation, Council may take disciplinary action, including invalidating the licence renewal.
Insurance Council of Manitoba
Your can enter your continuing education credits online via www.icm.mb.ca. LOG ON to the Agent Reporting module and follow the instructions available online. You need your unique/confidential user ID and default password that has been provided to you on your renewal application. Agents are reminded that in accordance with the applicable Licensing Rules, completion of continuing education credit hours is a mandatory requirement of licensing with the Insurance Council of Manitoba.

Entry of CE for the same course more than once may be permitted on an exception basis only. If an agent wishes to claim credit for a course more than once, the agent must contact Council for prior approval and provide written reasons. This review is subject to the individual course review fee of $50.
Insurance Council of Saskatchewan
Licensees must file an annual report stating the continuing education courses they have attended. Licensees must retain certificates issued by course providers for inspection by council in the event of an audit of the licensee's record by council. Further information can be obtained at www.insurancecouncils.sk.ca
Ontario
Agents are required to keep their continuing education certificate for up to four years from the license renewal date against which the CE course is applied. Random audits are conducted.
Quebec
Every two years, before November 30, representatives must enter their proof of attendance in recognized training activities via the website of the Chambre de la sécurité financière, or by fax or mail. The procedure to follow is indicated on the site. Note that the Chambre will be verifying when the representatives have entered their PDUs online. Therefore, at the Chambre's request, representatives must send proof of attendance within 30 days. It is the representative's responsibility to keep his/her proof of attendance. For information can be obtained at www.chambresf.com